Favorite Links
Favorite Links
The following is a list useful links that I have compiled. If you wish to be added to this list, please send me an e-mail.
Favorite Sites
A place to look up current and past criminal record, prison records, and related information. Only active inmates have pictures available.
A leading local portal and transactions company that provides in-depth local content and services to help people "get things done" online.
Go here to check the Studio 18 Adminstration Calendar and more.
Check here for books and over due books.
Go here to look up people's phone numbers and addresses.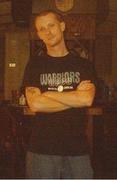 Daniel Ray Barbee
You know us as the Internet's original search engine.
Check your hotmail mail account here.
Check your Yahoo! Mail account here.
GO Network is a new brand that brings together the very best of the Internet in one, easy-to-use place.